As has been speculated for the last year or so, it looks as if there will be an absolutely new story DLC for
Borderlands 2
coming. It's been almost 7 years since the game originally launched and this appears to be a bridge between the last game and its highly anticipated sequel.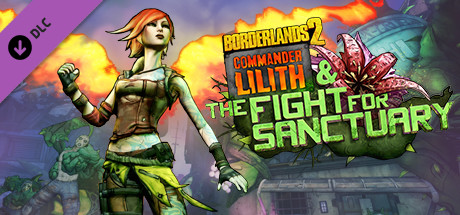 According to a
post on ResetEra
, Twitter user
@RobotBrush
had spotted the Steam page leak. Some of the details included things like a level cap raise to 80, new enemies, vehicle skins, rainbow rarity weapons, a major new villain, and a wonderful little fact that it'll be 100% free. The Steam page has since been taken down but not before having things
been screencapped, saved
, and noted.
The leaked description reads:
"Return to the award winning shooter-looter for a new adventure that sets the stage for the upcoming Borderlands 3. Sanctuary is under siege, the Vault's map has been stolen and a toxic gas is poisoning Pandora. Fight new bosses, explore new zones, get new loot (including an entirely new tier beyond Legendary) and join up with Lilith and the Crimson Raiders to take on a deranged villain hell-bent on ruling the planet.
Returning players can pursue an increased level cap of 80, while newcomers can automatically boost to level 30 and dive straight into the action."
With the HD remasters, new
Borderlands 2
DLC, and
Borderlands 3
all hitting this year- it's truly the year of the
Borderlands
. Now we can only wait and see what other goodies Gearbox might be cooking up for fans. Personally I hope we get a mobile tie in game, and a plethora of entertainment merchandise like comics and toys.
And probably the best part of the leak is that...
...it claims that
Commander Lilith & The Fight for Sanctuary
drops June 9th!
Proof of Steam redaction [ Here ]
Borderlands 3 launches on Sept. 13th.
Related posts [ Borderlands ]