After the last update, I was a bit underwhelmed. I wasn't too impressed with the characters, less impressed with the new uniforms, and so on. Especially because it followed such an awesome Asgard update. The small teaser we are getting is two images showing a "New Areas"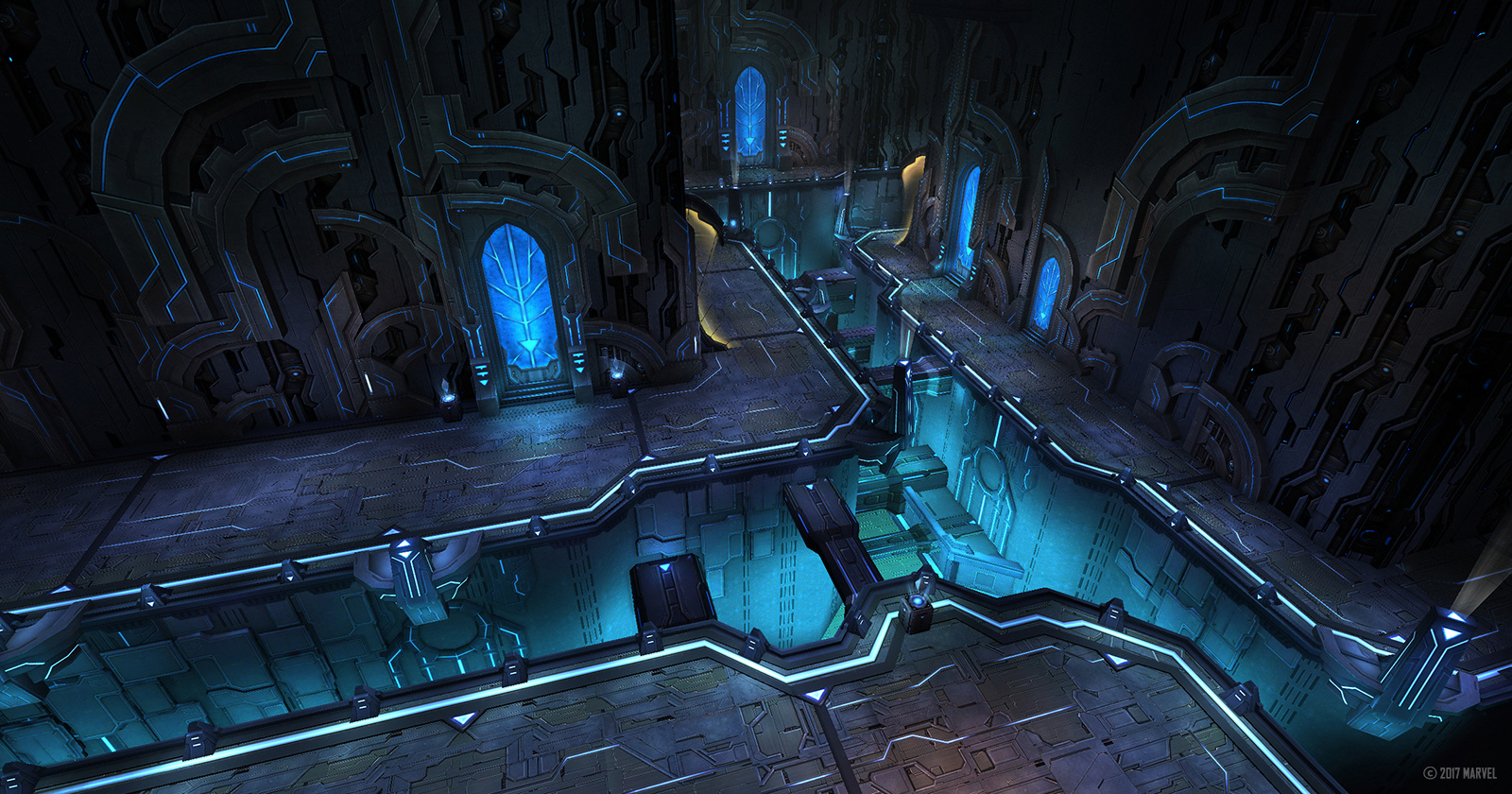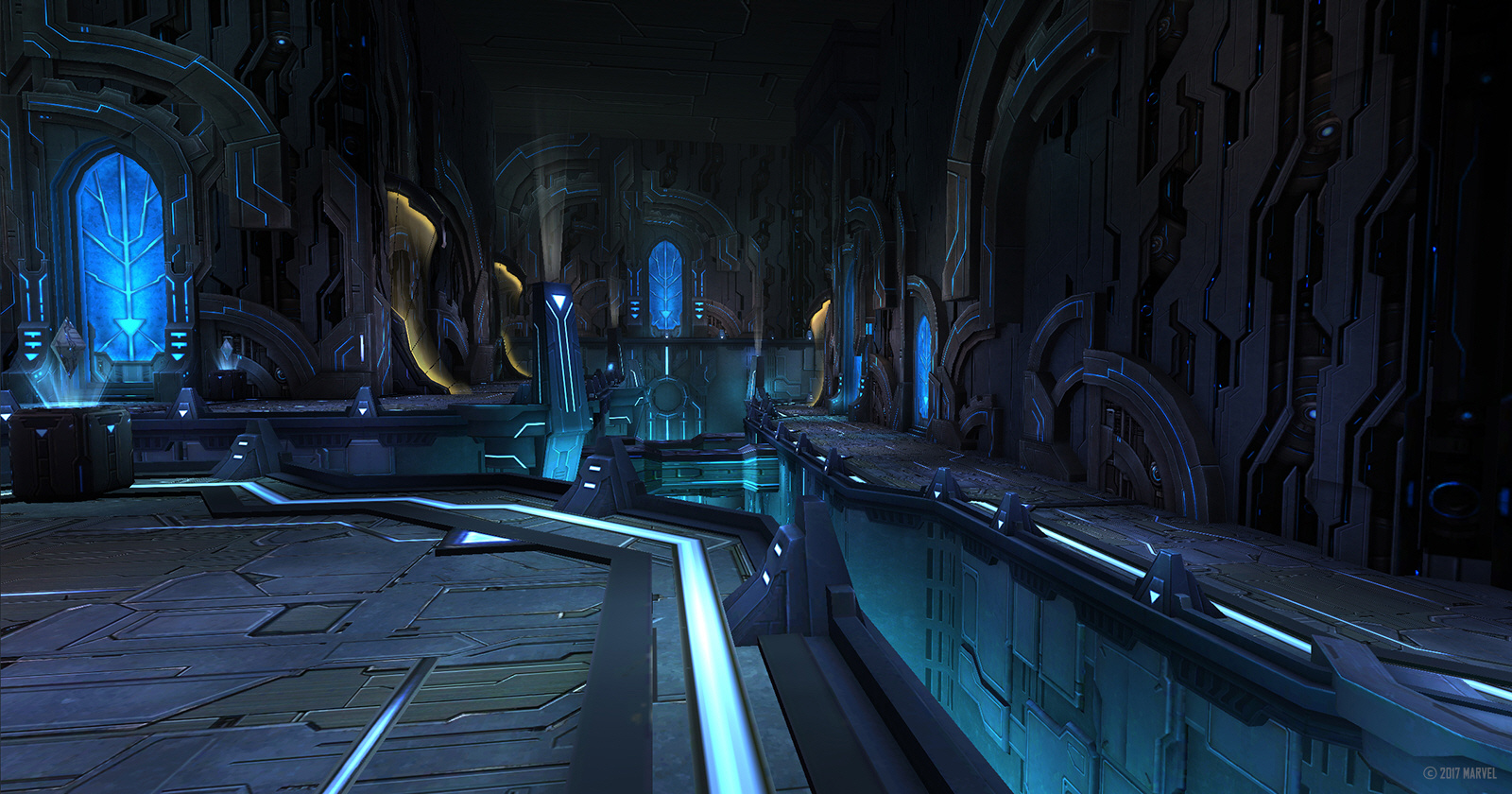 Right off the bat, I'm a bit off put by the fact that it appears to be the same area, from two different vantage points. It's a small irritation, but it's also true. Anyways, Netmarble won't say what these will be for- perhaps new dimensional rifts, an Epic Quest analog, new levels, etc- but they will be definitely available with the update.
The pictures look very reminiscent of the inside of Ronan the Accuser's ship, The Dark Aster, from
Guardians of the Galaxy
. It wouldn't surprise me at all with all the
Guardians of the Galaxy Vol. 2
hype going around. Granted the film won't be out until May 5th, there's still something possibly there.
In addition there will also now be an Alliance Store with Alliance Tokens. No word yet on what the store will feature or how the Tokens will work. Plus they're finally adding a customizable Alliance Emblem. It isn't much, but it is a nice small treat.
I'll continually update this blog with whatever info I find, as well as a longer post on costumes and ideas for the game and so on.
For related posts
[ Marvel Future Fight ]
Marvel Future Fight Official [ Mobirum ]